What Matters to You?
Family. Health. Financial Security.
To go to sleep each night knowing that we have done our best as a team to help clients reach goals and realize dreams they've entrusted with us. It's that simple.
Get to Know Us.
We value long-term relationships more than
short-term success.
How We Help.
We don't delegate managing your money to people you don't know.
Are We the Right Fit?
You deserve a personalized investment strategy that creates confidence.
Small Clientele. Big Impact.
We deliberately work with a limited number of clients, so that we can remain available, responsive and focused.
How are we Personally Invested?
We're glad you asked.
Dalal Salomon
CFO, Founding Partner
Dan Ludwin
President, Founding Partner
Jacob Salomon, CFP®
CCO, Partner
Jeremiah Winters, CFP®, CPWA®, CAP®, RICP®
Senior Advisor, Partner
David Staples, CFP®,
CPWA®
Senior Advisor, Partner
Kate Atwood, CFP®,
CEPA™, CRPC®
Senior Advisor, Partner
John M. Harper, CFA®
Director of Investment Strategy
Beth Pettler
Chief Operating Officer
Jen Thompson
Director of Client Relations
Abbey Sorensen
Senior Client Relationship Associate
Ashleigh Hensle
Senior Client Relationship Associate
Elizabeth Kruger
Client Service Associate
Please Note: Limitations. The achievement of any professional designation, certification, degree, or license, recognition by publications, media, or other organizations, membership in any professional organization, or any amount of prior experience or success, should not be construed by a client or prospective client as a guarantee that he/she will experience a certain level of results or satisfaction if Salomon & Ludwin, LLC is engaged, or continues to be engaged, to provide investment advisory services.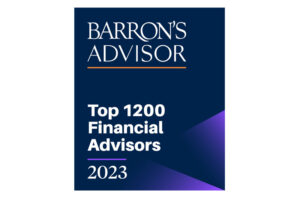 Salomon & Ludwin is a team of Financial Advisors based in Richmond, VA. We serve a limited clientele, so that we remain available, responsive, and focused. Our services include financial planning, investments and wealth management for high net worth individuals and families.