Our Team
Experienced. Qualified. Genuine.
Every advisor at Salomon & Ludwin will be involved in the analysis of your individual needs.
We believe that all of our clients should benefit from our collective experiences, knowledge and expertise, such as:
Decades of working with clients through bull and bear markets including recessions, market halts and crashes.
Rigorous education and training to acquire advanced professional designations that focus on retirement income, planning, high-net worth client needs and analytics.
Creation of patented software to implement common sense and logic when investing.
Educating clients on topics including the effects of negative compounding, the roles of specific investments and the importance of understanding risk and cash flow needs.
We are a close-knit group who enjoy creating meaningful and lasting relationships based on trust and accountability.
Dalal Salomon
CEO and Founding Partner
Why I became a Financial Advisor
I was never a "money-motivated" person – not in the "I want to buy the biggest house, drive the most expensive car or impress people" kind of way. But because from a very young age, I have been financially taking care of myself, I understood the importance of financial security and independence. When I was recruited by a financial planning firm in Washington, D.C. in my early 20s, I quickly realized that this was my calling. I had a real knack for being able to put myself in the shoes of my clients and an ability to find solutions to help them achieve their own financial goals.
What I love about my job & working with clients
I love making sense of things; to solve problems. My relationships with clients are the most gratifying when I am able to hold the worry and fear they have when concepts or problems feel complicated and overwhelming. And then, with proper planning and clear direction to be able to take that fear and worry away is, by far, my biggest professional joy. I suppose it all boils down to making a real difference in people's lives. That's what I love most.
Something that may surprise you
I come from a working class family and I am an immigrant. I left home at 17 to put myself through college and have never asked anyone, including my family, for financial help. I think this is why, for me, I take financial security so seriously.
Education & Experience
BS from Michigan State University. Dalal began her career in financial services in 1984.
Junior Achievement Hall of Fame with Kim and Jacob
Habitat for Humanity Women's Build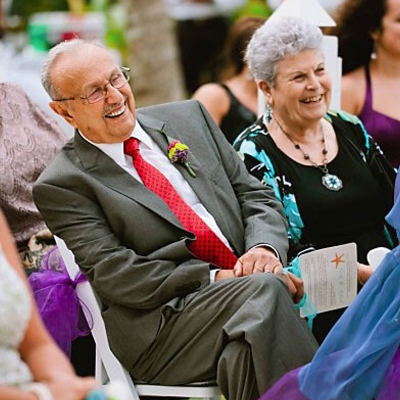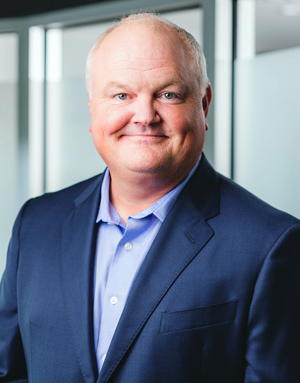 Daniel B. Ludwin
President, Founding Partner
Why I became a Financial Advisor
I grew up around the financial services industry through my father. It was a large part of my youth. I studied economics in college and enjoyed the concepts associated with the economy, markets and statistics. I was then blessed to have the opportunity to learn from some of the smartest and most passionate people in the brokerage industry. My knowledge, passion and curiosity exploded!
What I love about working with clients
There are several reasons why I love what I do. I believe that I serve a critical role in serving our clients and their families. Because of the depth of our discussions, planning and oversight, I often know more about our clients and families than most others. Understanding the things that really matter to each and every client is a significant responsibility and can be emotional, but I believe it is what makes me more effective at serving their needs. I always want to put myself in each client's shoes, and the more I know, the better I am.
Something that may surprise you
While this may not be a complete surprise, I love solving problems. I am a geek at heart and love computers, data and analytics. I believe that most things in our industry can be improved with more data (information), organization of that data, and practical application of that data.
Education & Experience
BA in Economics with an emphasis on International Business from The Ohio State University. Dan started in financial services in 1995.
My wife, Amy & I celebrating at David Staples' wedding
Father/son trip to New York with Jack
Trying a yoga move on my 32nd golf hole of the day
Jeremiah Winters
Senior Advisor, Partner
CERTIFIED FINANCIAL PLANNER™
Certified Private Wealth Advisor®
Retirement Income Certified Professional®
What I love about my job & working with clients
"I am the luckiest man alive" is an overused statement, but I'm going to use it anyway because it genuinely expresses the way I feel every day. I wake up to a wonderful family, I get dressed, eat breakfast, shuttle the kids to school and head to a "job" that I love. I enjoy the people I work with, both clients and co-workers. My unique passions and talents are put to use every day. Daily, I get invited into peoples' lives to hear and learn about what they find valuable and meaningful. I get to be a part of helping them achieve these things. I also enjoy when I get to let out my inner nerd and delve into topics only a passionate financial advisor would get excited about like markets, investments, economics or unique planning opportunities.
My day is spent listening, thinking, problem-solving, communicating, engaging with people and families, hearing dreams and the things that keep them up at night. No two days are alike, and each day holds plenty of surprises. After a long day, I get to go home. I help my kids with homework, maybe go to one of their events, tuck them into bed, and then reflect on the highlights of the day with my wife before I go sleep knowing I get the gift of doing it again tomorrow. I'm the luckiest man alive! I wouldn't trade my life for anything.
What surprises me
I'm continually surprised and amazed by the generosity of our clients. They are blessed with significant personal financial resources and year after year many clients make the decision to give to charities. These charities lift up people who have fallen on hard times and feed, shelter and care for the most vulnerable among us. Our clients also appreciate many different aspects of culture, like art, the performing arts and sports. They give generously so that others can also enjoy. Whether for religious reasons, a desire to empower others or compulsion to do good, a significant amount is given each year to benefit our communities, environment and ultimately our world. Playing a small role in helping plan and facilitate these precious gifts is uplifting. Entering this profession, I didn't realize seeing people care and give to make this world a better place would be such an active part of what I do because giving is rarely focused on in industry training programs.
Education & Experience
BA from the University of Richmond's Jepson School of Leadership Studies and an MBA from Virginia Commonwealth University. Jeremiah earned the Certified Private Wealth Advisor® designation after completing studies at the Yale School of Management and passing the certification exam. He also earned the Retirement Income Certified Professional® designation from the American College of Financial Services.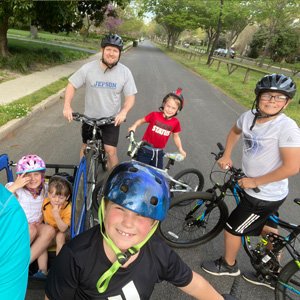 Our family – Taylor, Henry, Callaway, Lindley, Mills & Luke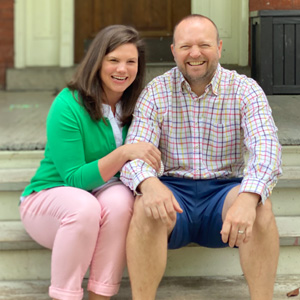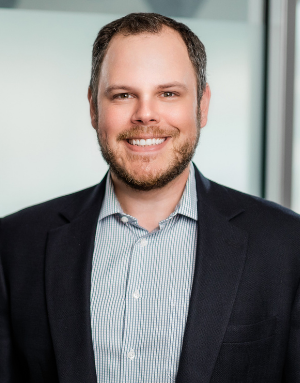 David Staples
Senior Advisor, Partner
CERTIFIED FINANCIAL PLANNER™
Certified Private Wealth Advisor®
Why I became a Financial Advisor
The reason I wanted to become a financial advisor is because I want to help people. I love learning about the economy and the stock market but what really drew me to this industry is the relationship your build with each person/family. To me, helping people achieve their goals is what I love about being in this business.
What I love about working with clients
Every client is unique. Each person that we work with values and prioritizes things differently. What I love to do is uncover what is most meaningful to that person or family. Identifying the priority helps me understand what the client needs and the best route to achieve their goal.
My favorite part about working with clients
My favorite part of working with the client's is watching their specific journey. I get a lot of joy watching our clients achieve something they never thought possible (retiring earlier than expected, planning family trips, paying for college, etc.). What makes my job even better is that when our clients do achieve a goal that they never thought was possible, they share their excitement through stories/pictures during our meetings.
Something that may surprise you
I was born in Milwaukee, Wisconsin and moved to Richmond 30+ years ago. I am a diehard Green Bay Packer fan and I own stock in the team (technically, I am an NFL owner).
Education & Experience
BBA in Marketing with a Minor in Economics from James Madison University. David has earned the Certified Financial Planner™ and Certified Private Wealth Advisor® designations. He started in financial services in 2009.
My family – Kate, Mark & Louie
Not just a fan, I'm an owner!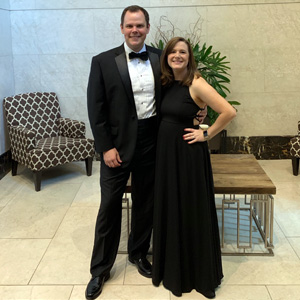 Kate & I celebrating our friends' wedding
Louie loves joining us at the office
Kate Atwood
Senior Advisor, Partner
CERTIFIED FINANCIAL PLANNER™
Certified Exit Planning Advisor™
Chartered Retirement Planning Counselor®
Why I became a Financial Advisor
I feel as if I have always been drawn to becoming a Financial Advisor. Even as a young adult, I continuously asked my parents about how they financially prepared for the future, or if a costly, unexpected expense happened, what would they do? At age 15, I had my first job, and used my checkbook to track my spending (yes – despite being a Millennial, I used to balance a checkbook).
Being a Finance student during the 2008 crisis, really hit home for me. I remember the fear and panic in my professors who had lived through many markets but were unable to explain current events. I made a commitment to the industry when I graduated. I didn't know exactly the path I would take, but who does at age 21? I joined the first financial company that would hire me in 2009. Once I experienced working with clients, I was hooked.​ I have been in the industry for over a decade now in different capacities. Having experience in banking, operations, money management, and financial services gives me a unique and valuable perspective.
What I love about working with clients
Their stories. Everyone is unique. Discovering what is important to each client really matters. It not only matters for building trusted relationships, but also when uncovering what is financially important. No matter the financial markets, managing clients' money is personal and it is emotional. Having deeply personal relationships with our clients helps me provide better guidance and advice when they are making important financial decisions. Being a Financial Advisor is all about listening. Listening to what is important, what they value or how clients answer certain questions. All kidding aside, my job has two parts – one part analyst and one part therapist.
The best part is when client's goals become realities, and I get to share in their celebration. When clients are able to retire when they want, or buy the second home they have been saving for; those are the moments that inspire me to continue my work. My goal is to provide financial guidance to those willing to commit to their financial success.
Something that may surprise you
I love to travel. Daniel and I hiked the Inca Trail for 10 days to arrive at Machu Picchu which was our most rewarding adventure. Seeing how the Peruvians live in the remote countryside, being able to experience their hospitality and authentic cuisine made the difficult trek along the trail that much more rewarding.
Education & Experience
BS in Finance with a specialization in Corporate Financial Management from Virginia Tech. Kate began her career in financial services in 2009. She has earned the Certified Financial Planner™, Certified Exit Planning Advisor™, and Chartered Retirement Planning Counselor℠ designations.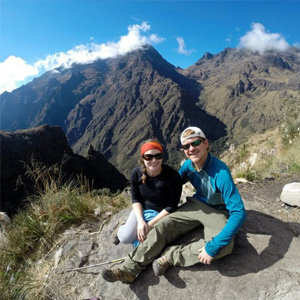 Daniel & me at Macchu Picchu in Peru
Volunteering at Shalom Farms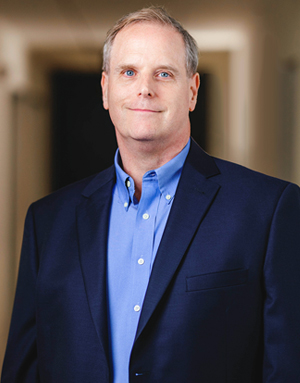 John Harper
Director of Investment Strategy
Chartered Financial Analyst®
Why I chose financial services as a career
I used to follow stocks and investing with my dad as a 12 year old. I even asked for a share of stock for Christmas. I enjoy the numbers and the constant challenge of understanding what is going on and where we are going. No day is ever the same, no market is ever the same, and that fuels my need to learn.
My favorite part of the job
What other job is at the crossroads of current events and the inner workings of commerce and the engine of growth? I love the learning side of it. I enjoy supporting our team and our clients with knowledge, systems or and data to help achieve goals and objectives.
Something that may surprise you
Microsoft flew me and some colleagues to showcase an application for financial advisors. During that trip, I had the chance to meet Bill Gates. It was a brief encounter with a short conversation, but for the inner geek, it was a dream come true.
Education & Experience
BBA from the College of William and Mary and an MBA from Wake Forest University. John began his career in Financial Services in 1992. He has earned the designation of Chartered Financial Analyst®.
Finishing a half-marathon with Jen
Learning with the team at a conference
Beth Pettler
Chief Operating Officer
Why I chose a career in financial services
Shortly after college, I was placed by a temp agency at Wheat First Butcher Singer. I loved the fast pace and the personalities of the people who seemed to be drawn to the industry: competitive, team-oriented, and results-driven. Throughout the years, I worked in operations, marketing, compliance, and many other roles.
These experiences taught me how much I enjoy creative problem-solving, clear communication, and successful plan execution. My goals each day are to make my teammates' jobs run smoothly from an operational standpoint and to effectively share details about our people and services, so clients and prospects can make informed decisions with confidence.
Something that may surprise you
I'm obsessed with music! I spend my free time traveling to hear bands, symphonies, musicals, sound bowls – you name it! I'm happiest when tapping my toes to a beat.
Education & Experience
BS in Business Administration with a concentration in Marketing from Longwood College. Beth began her career in financial services in 1994.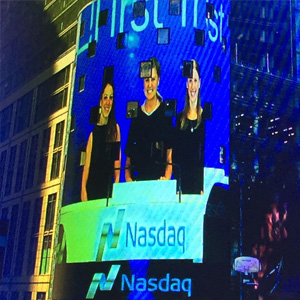 On a skyscraper in New York ringing the bell at the Nasdaq
Rafting on the Gauley River in WV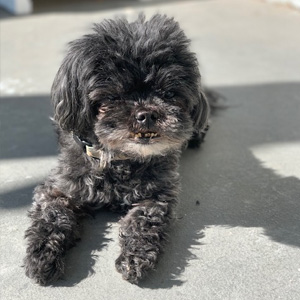 Jen Thompson
Director of Client Relations
Why I became a Director of Client Relations
Starting off as a young financial services professional in 2002, I've been able to grow in this industry by working in different areas of the business. I found my passion for working with clients when I joined the Salomon & Ludwin team in 2011. I have a strong belief in what we do for clients – not only managing their investments but building strong relationships and being a part of their lives. As Director of Client Relations, I am constantly learning and growing. As I navigate prospective clients through the Salomon & Ludwin onboarding process, I also continue to work with existing clients to ensure they get the client experience they deserve. All of these things are rewarding to me and continue to push me to grow not only professionally but personally as well.
Something that may surprise you
I ran the VA Beach Rock 'n' Roll Half Marathon in 2018. In Cozumel, Mexico I traveled 130 feet below surface in a submarine. My third day on the job working for First Union Bank, my branch was robbed at gunpoint and I still stayed in the financial services industry until today!
Education & Experience
Jen brings nearly two decades of experience having begun her financial services career in 2002.
My children, Lane and Peyton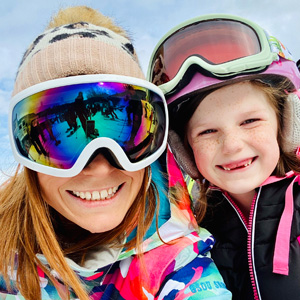 Peyton and me skiing at Massanutten
Visiting the Grand Canyon
My kids & me at my sister's wedding
Abbey Sorensen
Senior Client Relationship Associate
What I love about working with clients
I get to do life with people at their happiest times and sometimes, at their worst times. Exceptional vacations, new babies, first grandchild, first great grandchild, weddings, you name it. It's the privilege of sharing meaningful life experiences and events with our clients that makes my job not only rewarding professionally, but personally. It's a new interaction and conversation every day and it keeps me on my toes and looking forward to the next adventure to share.
Something that may surprise you
I'm a huge baseball fan! My family is from St. Louis, Missouri and we are loyal and enthusiastic Cardinal fans! We've even influenced my husband to become a devoted fan. Starting in February for spring training and continuing through to the World Series, you won't find much else on the TV except for baseball in my household. Go Cards!!
Education & Experience
BS in Business with a concentration in Management/Entrepreneurship from Virginia Commonwealth University. Abbey started in financial services in 2006.
My oldest daughter, Savannah
Jamie and me at San Fernando Cathedral in San Antonio, TX
Magnolia Market at the Silos in Waco, TX
Olivia adores her big sister, Savannah
Ashleigh Hensle
Senior Client Relationship Associate
What I love about my job
I love this job because I can personally connect with people all day. Every client has their own unique needs and desires, so I am constantly learning and being challenged. Developing strong relationships and learning about people's life journeys makes me feel like my job is and will always be meaningful and interesting. I love the work environment at Salomon & Ludwin, and feeling like a valued member of such a great team.
Something that may surprise you
I really enjoy being creative and trying new, challenging projects. I always have knitting or sewing in the works; love planning parties; have renovated two houses with my husband; and we're always adding something new to our home project lists!
Education & Experience
BA in Global Affairs from George Mason University. Ashleigh began in financial services in 2013.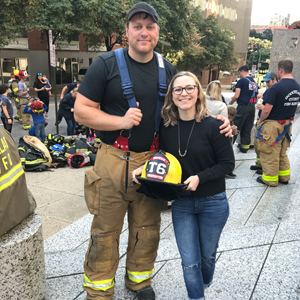 Richmond 9/11 Memorial Stair Climb with my husband, Chris
Harvesting Carrots at Shalom Farms
With Chris and Clive on our annual Long Island Trip
Elizabeth Kruger
Client Service Associate
Why I joined Salomon & Ludwin
It has always been my passion to be an advocate for people, especially during stressful times in their lives. My background is in the auto repair and insurance industry. I was excited to be challenged by a new career, but one with the opportunity to continue to build relationships and make a difference. It is these connections that make my job so rewarding.
Something that may surprise you
I have traveled all over the United States touring vehicle manufacturing plants, automotive paint facilities, and even the Insurance Institute for Highway Safety. I am naturally curious and love to dive deeply into studying and learning. I look forward to applying that to my role as a Client Relationship Associate.
Education & Experience
BS in Mass Communication with a concentration in Public Relations from Virginia Commonwealth University. Elizabeth started her career in financial services in 2021.
July 4th with my husband Eddie
Walking on the beach with my father
Let's Hear About You
Have a minute? Fill out the contact form below and press SEND. We'll be in touch soon.
Have 5 minutes? Please complete the quick questionnaire linked below.